Pick Up Some Groceries or Grab a Slice of Pizza at Old City Market and Oven
February 14, 2017
|
Uncategorized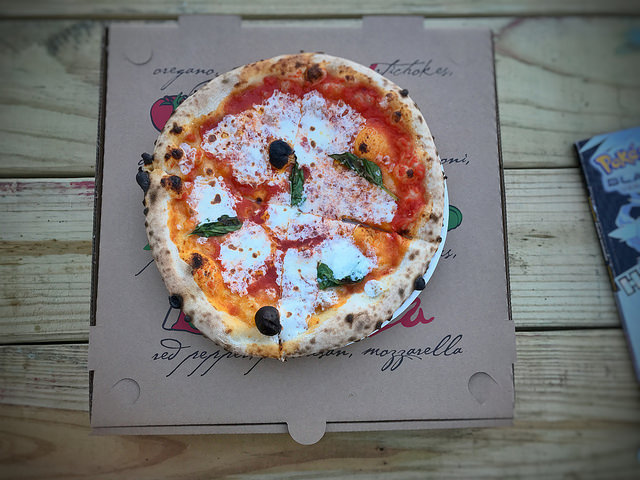 Whether you want to listen to some old jazz records, grab a cup of coffee, or order a wood-fired pizza, Old City Market and Oven is the new place in town to do all of that and more. The new convenience store and café just opened about a month ago, carrying beers, wine, coffee, roasted meats and vegetables, baked goods, used records and books, and many other provisions.
The coffee at Old City Market is supplied by M.E. Swings, the oldest coffee roaster in the Washington Metropolitan area, and is high quality, sustainable, and organic. On the lower level, they have a full supply of typical household staples for sale, such as breakfast cereal, diapers, sugar, and flour. Everything you might need to quickly run out and grab, you can find at Old City Market and Oven.
The shop also strives to be a part of the larger community and connect you with people across the city. They have a local artist showcase in which every few months, they will display local artists' creations to view and purchase. Located on the H Street Corridor, Old City Market and Oven is sure to become a new hub of activity in the neighborhood.