Ice Cream Jubilee: Don't Miss the Coffee & Doughnuts Ice Cream!
July 11, 2017
|
Uncategorized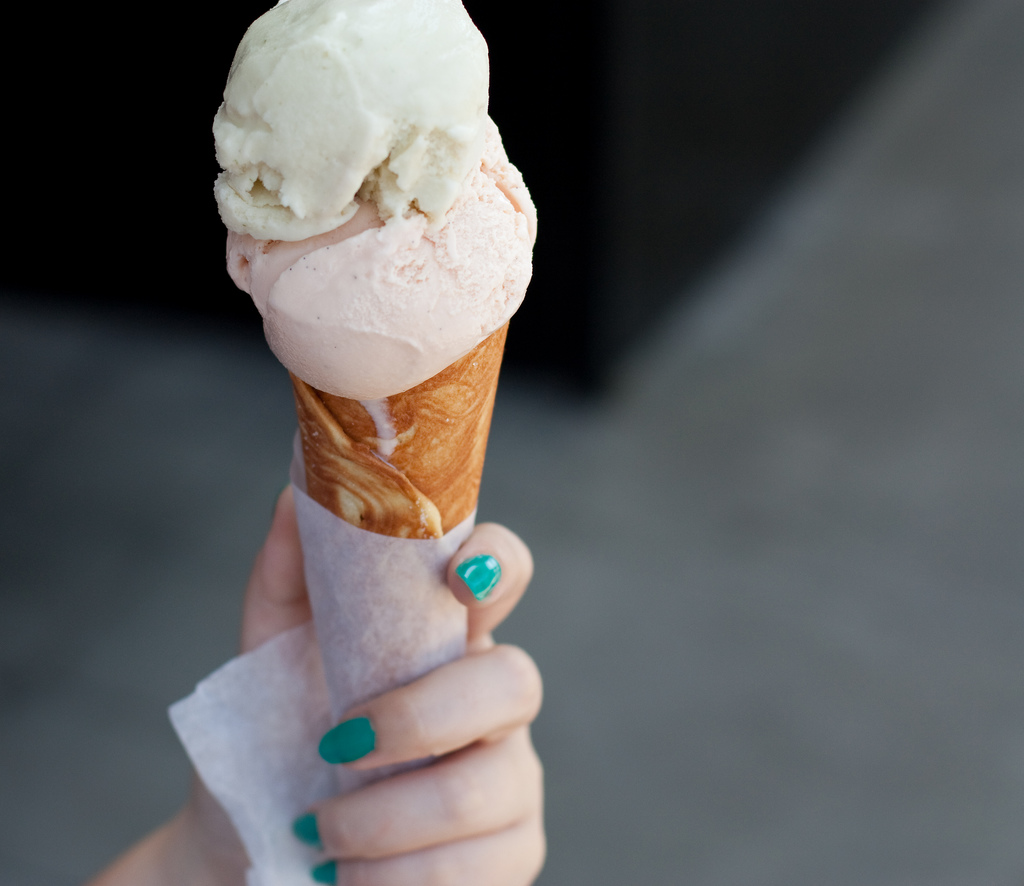 You've probably never had Coffee & Doughnuts quite like they're served at Ice Cream Jubilee in Washington, DC — for one thing, they come in a cone. The Coffee & Doughnuts ice cream showcases local DC ingredients, starting with Zeke's Sumatran coffee. Instead of cold-brewing the coffee in water, Ice Cream Jubilee's staff use all-natural cream. Then they add chunks of Vanilla Bean Doughnuts from District Doughnuts, plus a drizzle of vanilla doughnut glaze, and freeze the concoction to create a decadent ice cream.
The Coffee & Doughnuts ice cream is just one example of the inventive desserts that await at Ice Cream Jubilee. The Basil Goat Cheese is crafted using subtly savory goat cheese, plus fresh basil, whereas the Blueberry Pie showcases fresh berries with actual bits of pie crust mixed right in. Cookies and Cookie Dough, Honey Lemon Lavender, and Gin and Tonic sorbet are just a few of the other delicious ice cream flavors.